THREE(3) Big boats ~ groups up to 18 anglers!
485 California Avenue | Lorain, OH 44052
All Lake Erie Charters INCLUDE Bait, Tackle & Fishing Experience
Booking your Lake Erie Fall Brawl walleye charter with Captain Larry could WIN YOU a NEW Ranger 622FS BOAT valued at $140,000! Best of all, there's NO commissions, NO contracts, NO prize-sharing. We want you to WIN!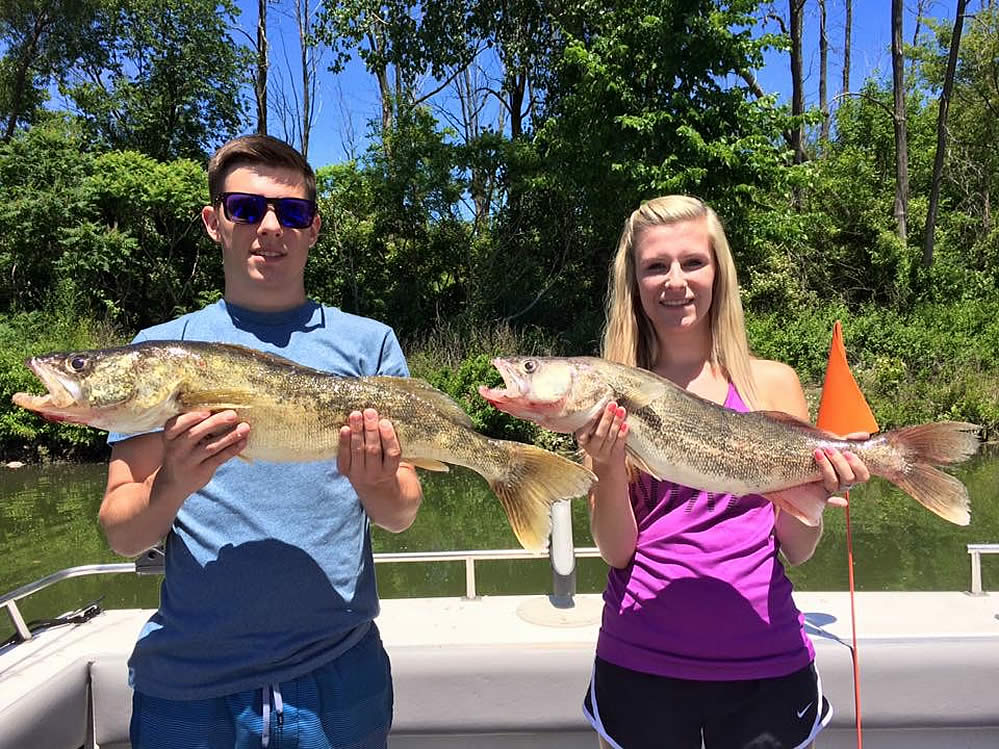 Fall Lake Erie Fall Fishing is Getting Ripe!
Experience world-class Lake Erie walleye fishing with Captain Larry's Lake Erie Fishing Adventures. Located at Spitzer Riverside Marina in Lorain Ohio, Captain Larry provides seasonal daily Lake Erie fishing charters for walleye or yellow perch as well as Lake Ontario salmon charters. Experience the best charter fishing trip Lake Erie has to offer!
Lake Erie is well known for walleye fishing. Year after year, it produces top quality fish in large numbers. Whether Spring, Summer, Fall or Winter, every season of the year is GREAT for catching! 
Professional, experienced guide Captain Larry Weiss provides a safe and exhilarating experience for anglers of any level. Whether you're salmon fishing, perch fishing or angling for world-renowned Lake Erie walleye, Larry will create memories that will last a lifetime.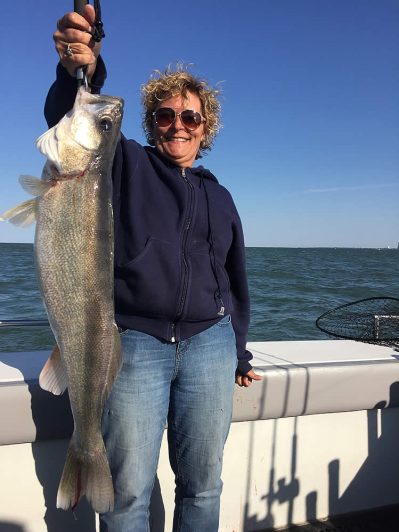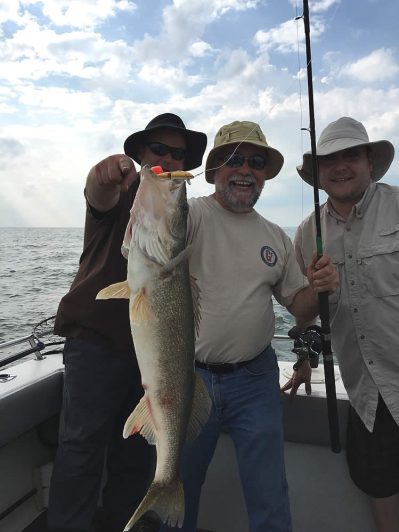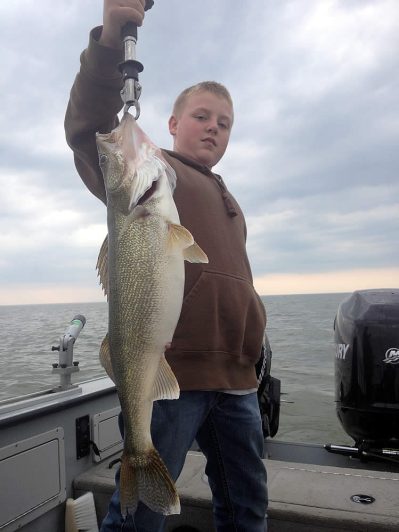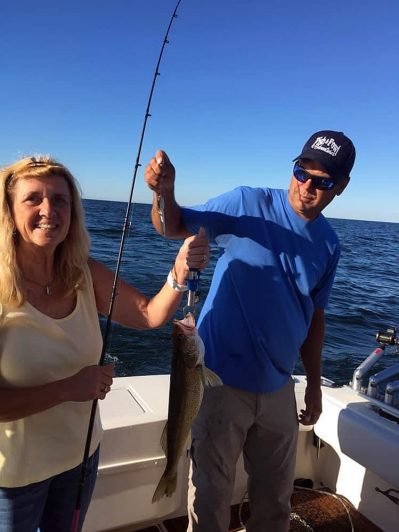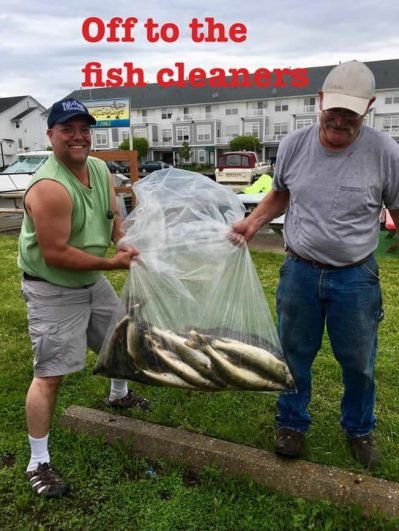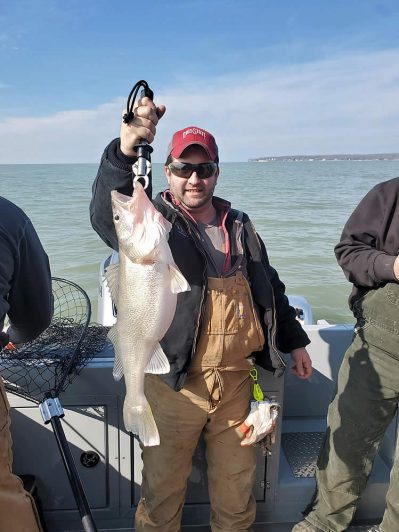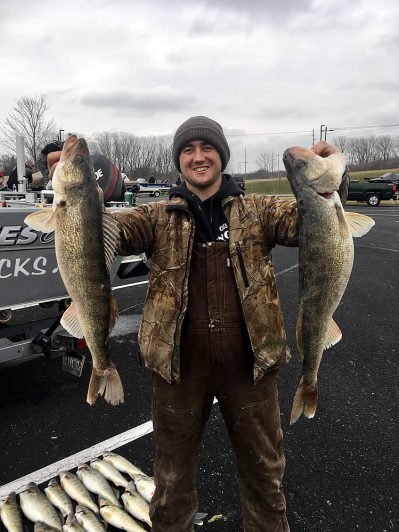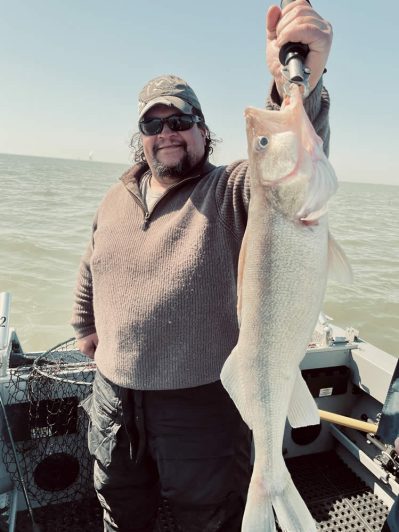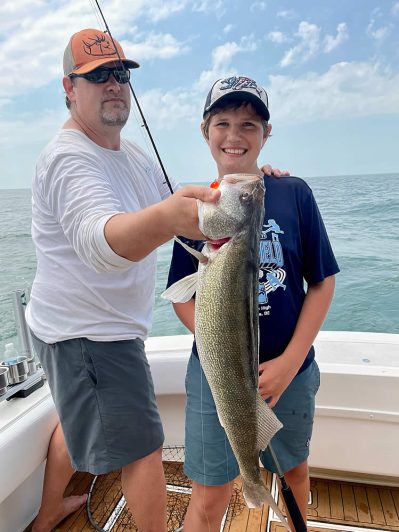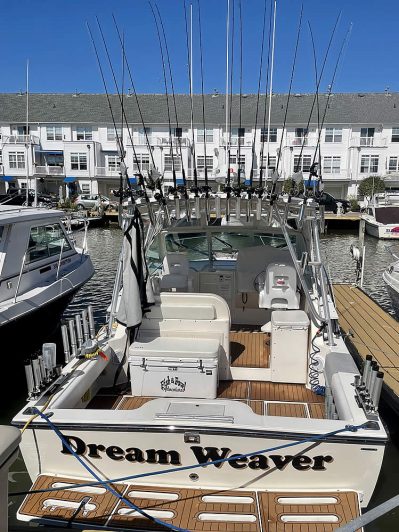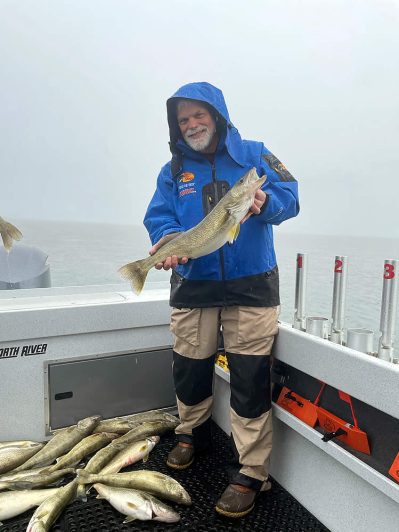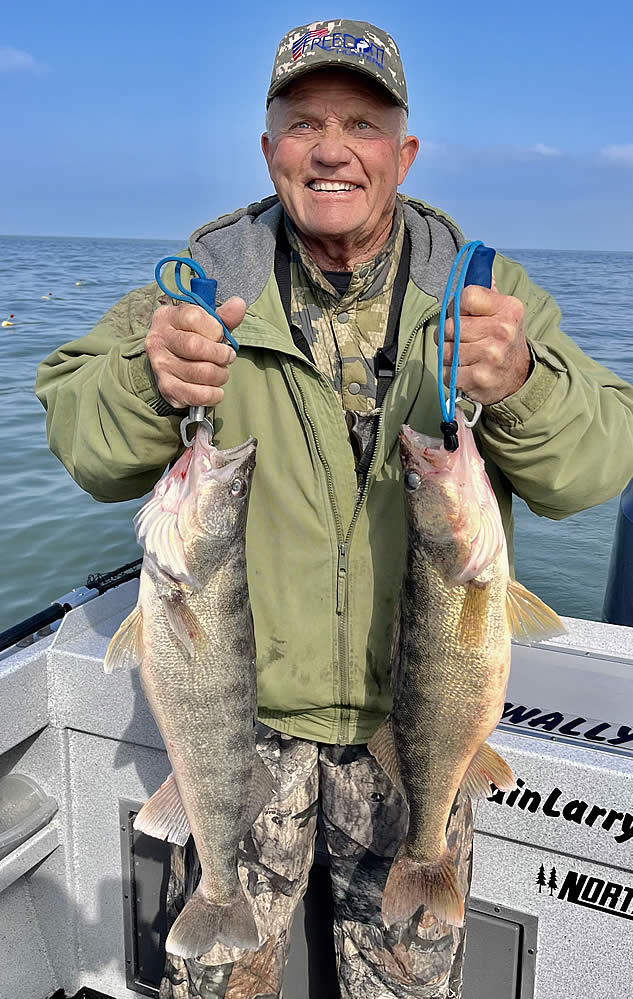 As April comes to a close and we wrap up the jigging part of the walleye season, we're looking forward to May when trolling becomes our primary method of catching walleye. We have
Read More »
Contact us to book your trip – we're confident you will remember the Lake Erie Fishing Adventures experience!
Lake Erie is one of the top fisheries in the world for walleye and perch – we take you to where the fish are biting! Daily charters available throughout the season., and are perfect for family or a small group of friends.
Book your trip now or call Larry at 419-707-1065 for more information.

Big, spacious & stable fishing boats
configured with Lake Erie in mind.
Our Big Boats Feature:
Length: 30′
Heated Cabin
Private Bathroom
How to 'zipper' a walleye for boneless fillets -  with Captain Larry Weiss
PLEASE NOTE: A 25% non-refundable deposit of the total cost of your trip (or a minimum of $180) is required to hold any date on our calendar. If you must cancel, your deposit can be applied to a future available date.

Newfane Marina
5818 West Main Street
Olcott, NY 14126

Perch Fishing Tactics
Lake Erie Perch are not picky eaters, especially during a feeding frenzy. Once we find a school of perch on our electronics, we anchor over them. We use perch-spreaders with two hooks on each line baited with Emerald Shiners.
 A favorite fishing method is to hook the shiners through the tail, not the mouth. Baiting shiners in this manner allows them to move and wiggle more on your hook and attract larger perch.
When Emerald Shiners do not work, we use other live baits such as larvae, night crawlers, wax worms, and grubs. Perch also enjoy cut bait like crayfish and perch eyes. Anglers should lower their spreaders to the bottom and, lift it up a bit and simply wait for a bite—we let the minnows do the action. Another popular method is to use crappie rigs in the same manner.
Perch fishing terms to know:
Up & Down/Hot & Heavy: As soon as you lower your bait, you're reeling it up.
Double Header: You're catching two yellow perch at a time, using a double hook tactic.
Triple Header: Similar to a Double Header, except three perch. This mostly occurs during a frenzy.
Steady Pick: When Yellow Perch are biting, but it's not a frenzy.
Slow Pick: The perch are biting every once in a while.