Lake Erie Fishing Charter Rates
Why fish with the rest when you can fish with the best! With three big Lake Erie boats we can accommodate up to 18 anglers per charter. We start our year in Port Clinton, then move to our home port of Lorain to follow the walleye migration. We offer a variety of charters to accommodate your needs.
All Fishing Charters INCLUDE Bait, Rods and Tackle
PLEASE NOTE: A 25% non-refundable deposit of the total cost of your trip (or a minimum of $180) is required to hold any date on our calendar.
If you must cancel, your deposit can be applied to a future available date.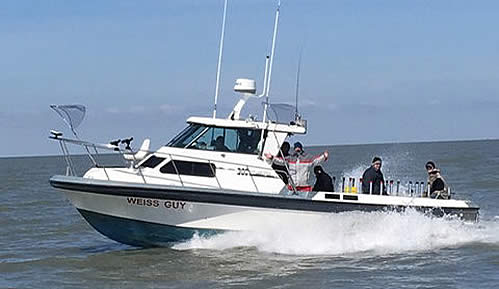 Full Day Fishing Charter
(7-hrs. Dock to Dock or limit)
(fish cleaning service included)
1-2 Anglers = $500 ($535)
3 Anglers = $600 ($655)
4 Anglers – $700 ($770)
5 Anglers – $750 ($840)
6 Anglers – $900 ($1010)

Features:
Length: 30′
Heated Cabin
Private Bathroom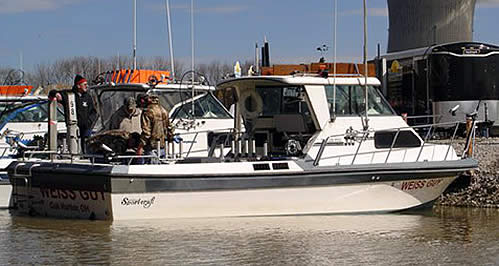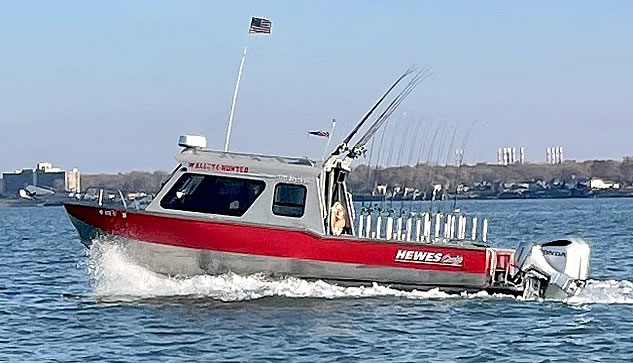 A quick and stable fishing boat
built with Lake Erie in mind.
Full Day Fishing Charter
(7-hours Dock to Dock or limit)
(price including fish cleaning)
1-2 Anglers = $500 ($535)
3 Anglers = $600 ($655)
4 Anglers – $700 ($770)
5 Anglers – $750 ($840)
6 Anglers – $900 ($1010)
Features:
Length: 30′
Heated Cabin
Private Bathroom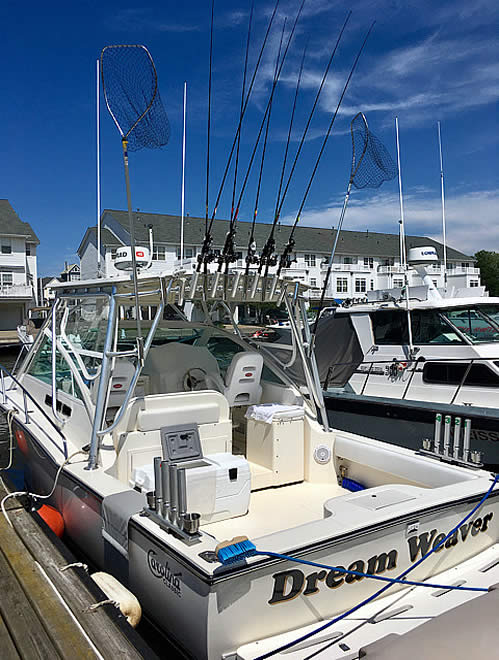 Full Day Fishing Charter
(7-hours Dock to Dock or limit)
(includes fish cleaning service)
1-2 Anglers = $500 ($535)
3 Anglers = $600 ($655)
4 Anglers – $700 ($770)
5 Anglers – $750 ($840)
6 Anglers – $900 ($1010)
Features:
Length: 30′
Heated Cabin
Private Bathroom