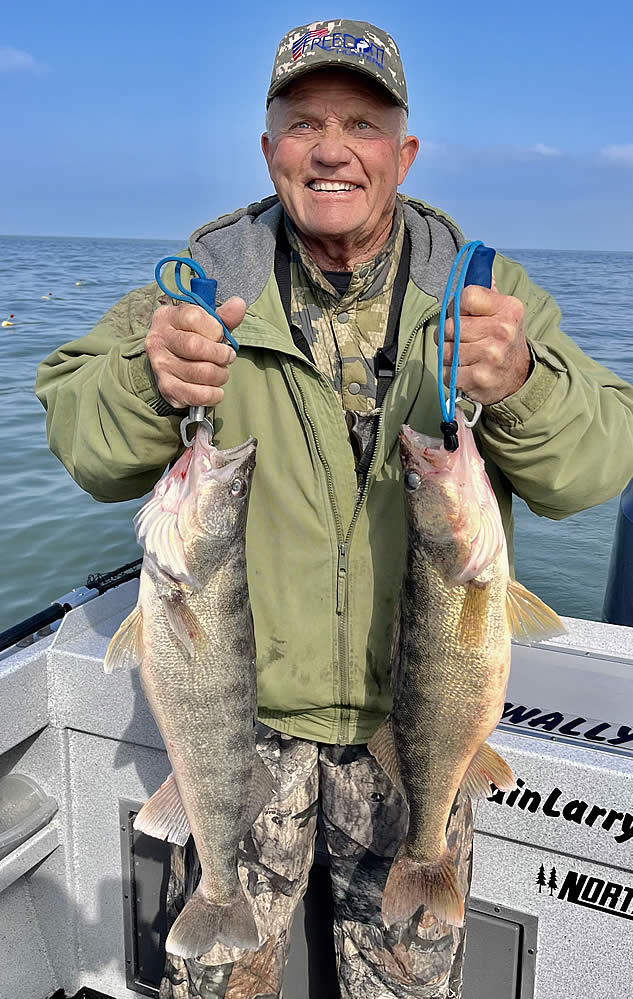 As April comes to a close and we wrap up the jigging part of the walleye season, we're looking forward to May when trolling becomes our primary method of catching walleye. We have been busy calibrating rods and preparing big planer boards for the walleye feeding frenzy during the post-spawn. We can get the shorts out for a few days this month with the weather turning nicer.
Lorain has been holding a decent amount of nice walleye during the past month. Most of the fish in the Western Basin are finishing up the spawn. May is always a transitional month of post-spawn walleye on a feeding frenzy as they migrate back to the Central Basin and settle in to their summer feeding grounds in and around Lorain.
Captain Larry's Lake Erie Fishing Adventures is located in Lorain OH, the new "Walleye Capital of the World". We are a year-round Lake Erie outfitter with heated cabin boats. Just a short drive from Cleveland or Port Clinton, make Lorain your next Lake Erie Fishing Adventures destination!
Tight Lines,
Captain Larry Weiss
#CaptainLarrysCharter
https://LakeErieFishingAdventures.com/